I
n 1974, a young sportswriter published her first novel about a gay athlete and his love relationship with his coach. It was the first time a novel portrayed an athlete as gay hero, in one quick stroke challenging the stereotypical notion that gay men could be neither athletic nor masculine.

The Front Runner

went on to become the best-selling gay novel of all time, occupying the New York Times best-seller list for many weeks. It sold millions of copies and was eventually translated into eight foreign languages. As well, Patricia Nell Warren's novel attracted "straight" readers in droves, doing what no other gay novel had ever done—crossing over into the general reading public's consciousness.
After that, gay and lesbian literature exploded. Major publishers devoted whole imprints to it, while independent gay/lesbian presses were established and brick and mortar bookstores devoted exclusively to this literature opened their doors.
At the forefront of gay publishing are the independent publishers and visionary new writers with different voices and many stories to tell, while major publishers have become increasingly bound to the "bottom-line." Independent and university presses have been engaged in a quiet revolution, so that today, gay/lesbian/transgender literature is a parallel universe alongside straight literature, with a whole range of genres: suspense, mystery,romance, science fiction, fantasy, and general and literary fiction, with just as diverse a selection in nonfiction, including self-help, psychology, spirituality and religion, and autobiography—you name it.

Seal Press, Cleis press, Naiad Press, New Victoria Publishers,and Haworth Press, to name a few, have been in business for at least a quarter of a century. Seal Press, alone, produces a wide range of literature in both fiction and nonfiction. One of its most recent novels,

Navigating the Darwin Straits

is written from a son's point of view, which provides an interesting twist on the issue of lesbian parenting. Cleis press, is bringing out a new line of lesbian classics from the 1950s, including a book entitled

Beebo Brinker

, about a "butch" 17-year-old farm girl newly arrived in Beat-era Greenwich village after she is kicked out of her Wisconsin home.
Naid press is well known for both their romances and mysteries and have a whole line of successful titles. Haworth (known mainly for academic and professional titles) is, for the first time, bringing out a line of gay and lesbian novels, among them

Metes and Bounds

, a gay-surfer story, by Jay Quinn. Quinn has been described as a worthy successor to such Southern writers as Eudora Welty, William Faulkner, and Jim Grimsley.

New Victoria Publishers, Bella Books, and Renaissance Alliance Publishing, Inc. (RAP), are betting on their successful line of lesbian romance and mystery/suspense novels to continue attracting lesbian readers. New Victoria just won the Lambda Literary award for "Best Lesbian Mystery" for their title

Mommy Deadest

, the story of a high school principal, called "Mom," who is murdered. The suspected killer is a young black male student, last seen in her office. Private Investigator Meg Darcy sets out to solve the case. Renaissance Alliance, which I describe as a modular publishing company takes advantage of the computer/internet age. Their offices are spread throughout the United States, with each editor working from his/her own location. They stay in touch and pass manuscripts back and forth via email, and they take advantage of print-on-demand technology (POD) to keep initial costs low, while at the same time working as a traditional publisher and making their books available at the traditional discount rates to brick and mortar bookstores. RAP's author Belle Reilly continues her series of suspense-thrillers with the upcoming publication of

Storm Front

. Heroine Captain Catherine Phillips is caught up in a desperate race against time to stop a terrorist instrumental in downing a jet airliner. In addition to mystery, suspense, and romance, (RAP) has moved in a big way into science fiction and fantasy.
In gay male non-fiction, University of Minnesota Press is offering a memoir of the 1940s,

The Evening Crowd at Kirmser's

, about postwar, pre-Stonewall Midwestern gay life as it is played out in a downtown St. Paul gay bar. It is already topping the charts at several online bookstores. A historical gay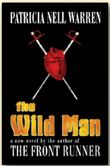 fiction piece offered by Wildcat Press, entitled

The Wild Man

, which begins in Spain in the mid-1960s and moves into present-day America, tells the story of a gay bull fighter who, against all odds in fascist Spain under dictator Franco, manages to find an enduring gay love.
The University of Wisconsin Press is bringing out an adventure memoir

Outbound

by William Storandt about sailing and finding a male life-mate. Both

Evening Crowd

and

Wild Man

explore historical oppression of gay men, while

The Wild Man

and

Outbound

reveal that even the most "macho" of men can be gay. This year, Rutger's University Press published

Rebels, Rubyfruit, and Rhinestones: Queering Space in the Stonewall South

by James T. Sears. Another work of gay history, this book tells the stories of queer history in the South through characters who shaped, and were shaped by, the events that ushered in the antiwar, civil rights, women's liberation, and gay movements following the 1969 clashes at the Stonewall Inn in Greenwich Village, New York.
GLB Publishers of San Francisco publishes POD titles as well as traditionally printed gay male fiction.

The Sand Dancers

is a coming-of-age story, which has been described as "like a heart attack—unexpected, sharp." GLB's

Boys of Swithins Hall

recalls the English boys' schools of the early 20th century, another story of sexual awakening.
In more gay/lesbian non-fiction, Amazon Press, Rainbow Pride Press, and Seal Press have each published titles meant to be inspirational, uplifting, and challenging. Says Martha Mattson of Amazon Press about

Amazons the Forgotten Tribe

, this title "is used by psychologists, family therapists, and church counselors." Seal Press'

Restricted Access

is about lesbians with disabilities, while Rainbow Pride Press'

Journeys Across the Rainbow

has been called "a heartfelt book that will inspire all who read it to a bigger, better, and happier life."
So, in the truest sense, the trends in gay/lesbian/transgender publishing among independent and university presses is toward diversity, especially with the advent of POD technology and ebooks, so that previously unpublished writers more than ever have a legitimate shot at being published. For example, a major POD publisher, iUniverse, has among its nearly 10,000 self-published titles 63 gay/lesbian/transgender books. A good two dozen of these have shot to the top of online best-seller lists, including a coming-of-age story entitled

A Better Place

by Mark A. Roeder and a murder mystery entitled

Murder at Willow Slough

by Josh Thomas. Although still sparse in number, a whole new segment of publishing involves transgender and transsexual literature. A biography entitled

Fixed for Life: the True Saga of How Tom Became Sally

by Irene Preiss has been published by iUniverse. More than ever, the reinvention of gay/lesbian/transgender literature lies with visionary writers and independent presses that publish their work.