Josh Aterovis, p2
John Charles, p3
Jerry Flack, p4
Tony Heyes, p5
Gene Hayworth, p6
Jak Klinikowski, p7, p14, p17
Lori L. Lake, p8
Peter Mitchell, p15
Keith Morisette, p11
Ken Newman, p9
Cheri Rosenberg, p10
Duane Simolke, p12
Patricia Nell Warren, p13
Jeffrey Williams, p16



Putting together a newsletter month after month is a challenging undertaking. But the end result is always rewarding, and it couldn't be done without the contributors. And starting with this issue,

The Independent Gay Writer

has added a staff editor. John Charles will be proofing your submissions, so all I have to do is make them look pretty in html.

I hope it is evident that the range of material in the newsletter has grown to encompass serialized novels, socially conscious articles, articles about books and writing, film reviews, calls for submissions from editors and publishers—and book reviews. More importantly, the range of book reviews goes from popular fiction to literary non-fiction. As an editor faced with a request for a review of a book from a publisher or author, I can with confidence assign a reviewer who will do the book justice, from erotica to esoterica. And there's still room for more, since this is not a print-bound publication. So my thanks goes to those of you who are consistent and loyal contributors.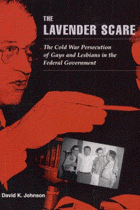 The Lavender Scare

: the Cold War Persecution of Gays and Lesbians in the Federal Government, p6

This may not be the sexiest book reviewed in this issue, but it is the most important; after all, it's an election year—one of the most important in this editor's memory—where our personal freedoms are under attack, again. On the one hand we have heightened tensions in the world due to terrorist activities, heightened terrorist activities, some would say, because of the pre-emptive manner our current Commander in Chief has acted with the most powerful military machine in the world. We have issues of security vs freedom looming large, not only in countries where we would expect there to be a tradition of choosing security

over

freedom (watch the interim government in Iraq ban freedoms immediately on June 30), but in the United States, as well, where, up until this election cycle, we've usually chosen to keep freedom at all costs.

But closer to home for glbt people, very powerful forces continue to lobby for our persecution and loss of freedom. Maybe a good history lesson in how it has traditionally been done here in America will help us be ready to fight it.


—RLD, Editor

BOOKS...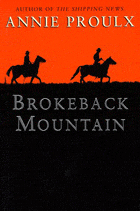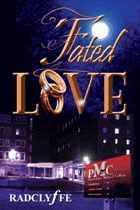 •Almost Paradise, p10
•At Ease: Navy Men of WWII, p4
•The Beasts of Delphos, p7
•Bought and Paid For, p11
•Brokeback Mountain, p10
•Fated Love, p8
•Finding Faith, p10
•Geography Club, p2
•King of Cats, p9

•The Lavender Scare: the Cold War Persecution of Gays and Lesbians in the Federal Government, p6

•The Loss of Innocence, p5
•The Island of Mending Hearts, p4
•Paul Cadmus: The Male Nude, p4

•Minus One: A Twelve Step Journey, p8

•Mortal Companion, p3
•The Night We Met, p4
•Spare Parts, p9
•Spewing Pulp, p3
•Stepping Out, p2
•Trust Fund Boys, p17



FILM...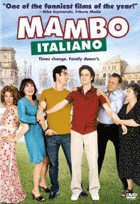 •Friends and Family, p4
•Mambo Italiano, p10
•The Man I Love, p4
•Saved, p12
•Son Frere, p10
•Yossi and Jagger, p3