Contributors this issue...

Anna Furtado, Page 2
• Descanso - A Soul Journey
• Harrington Lesbian Fiction Quarterly
• Girls with Hammers
• Minus One - A 12-Step Journey
• Mulligan

Arlene Germain, Page 3
• The Value of Valor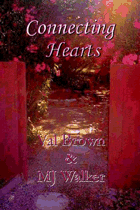 Cheri Rosenberg, Page 4
• Connecting Hearts
• Rangers at Roadsend

Duane Simolke
• Ethan of Athos, Page 5

Jay Mandal
• Tempest (short story), Page 5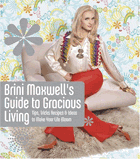 Jerry Flack, Page 6
• Anderson & Low (photography)
• Brini Maxwell's Guide to Gracious Living

Kathi Isserman
• A Guarded Heart, Page 7
• Assorted Flavours, Page 8
• Galveston 1900, Page 7
• Innocent Hearts, Page 7
• Just Like That, Page 8
• Misplaced People, Page 8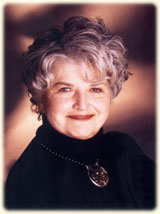 Patricia Nell Warren, Page 9
• "Falling Dominoes"
• "LBT Women Authors Spotlighted at Texas Conference"

Tony Heyes, Page 10
• A Double Review:
-Bertram Cope's Year
-The Boy I Love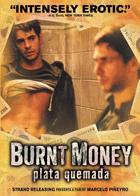 A Survey of GLBT Films













Worth Watching... A contribution from John Hubschmitt, Page 11



From the Editor...


I have come to a heart-wrenching decision. This will be the last issue of

The Independent Gay Writer

. In the almost three years of continual publication, I feel that the contributors and I have achieved the original objectives of this magazine—to provide a voice to mainly self-published writers and independent and university presses where book review opportunities were generally unavailable by conventional gay media. As it stands, it is still the case that these writers and publishers do not have an equal voice with traditional and large publishers. But there are a few bright spots.

Lambda Book Review

now reviews POD books, along with its regular fare.

Just About Write

is active and regularly reviews works by lesbian and women writers. The

Midwest Book Review

screens POD books, but will do reviews if the editor feels the books are of high quality.

My advice has not changed for self-published and POD writers. Build an engaging and continually updated web site of your own. Link to as many fellow writers' web sites as you can in exchange for links on their pages. In the past 33 months I have been happy to provide a voice to fellow writers. Only rarely have I encountered writers who do not reciprocate in kind or in substance when their books are reviewed or highlighted here. The vast majority of writers whose work has appeared here are gracious and appreciative.

The absolute best experience I have had as the editor of this book review magazine is meeting so many wonderful writers, readers, and the reviewers who have contributed much time and effort to help make this magazine a success. I especially want to thank the two associate editors of this magazine: Betty Conley and John Charles.

So, why am I retiring this little magazine? In the last three years, I have fallen way behind on my own writing schedule. I have a full-time job as a technical writer, and I also supplement this work as an editor for a publishing company. Once I retire from my day job, I will take on even more editing jobs. I hope everyone who has enjoyed submitting work to this magazine and everyone who has enjoyed reading it will understand.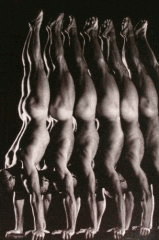 All that notwithstanding...this is another great issue. Jerry Flack, who has consistently submitted reviews worthy of

Atlantic Monthly

has done so again with his review of a wonderful gift book, referred to here as

Anderson and Low

(photography of athletes and gymnists—a 2-volume set). He has also reviewed a campy book,

Brini Maxwell's Guide to Gracious Living

.

Patricia Nell Warren has provided an article titled "Falling Dominoes" and has highlighted "LBT Women Authors Spotlighted at Texas Conference." Her take? Despite Texas' recent anti-gay amendment to the state constitution, all is not lost in Texas.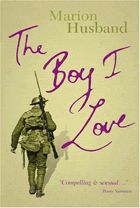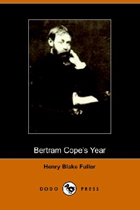 Tony Heyes has submitted a review of two books in one article, which includes

Bertram Cope's Year

and

The Boy I Love

. Anna Furtado, Arlene Germain, Duane Simolke, Cheri Rosenberg, and Kathi Isserman round out this issue with an additional fourteen book reviews; and Jay Mandal has submitted another of his short-short stories, titled "Tempest."



Books Reviewed...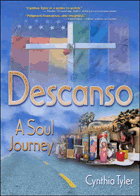 Descanso: A Soul Journey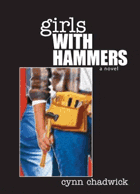 Girls with Hammers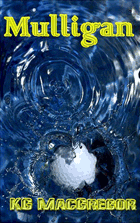 Mulligan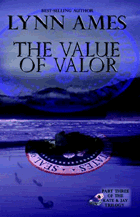 The Value of Valor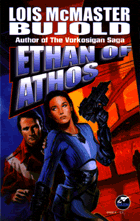 Ethan of Athos