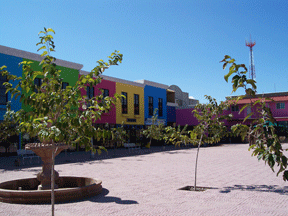 For those of you who might not have been back to Palomas for a little over a year, you will be delighted to know that The Pink Store has expanded its operations east of the restaurant. Here is a view of the new strip of shops that have gone in recently.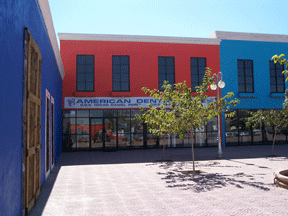 Here is a view of the same strip shopping center of the east end.

And here is the view of the west end of the shopping center, with the Pink Store restaurant beyond the statues. Click on any picture for a larger view.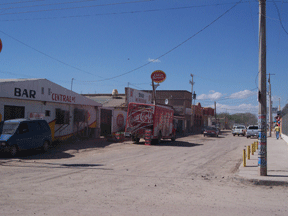 Generally speaking the side streets in Palomas are unpaved and, after a rain can be teeth rattlers with potholes. But on foot, you are sure to discover a few neat shops, bars, and even cafes.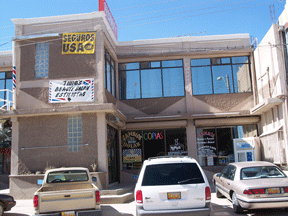 For example, this building contains a little "mall" with an eye-doctor, a drug store, and other shops.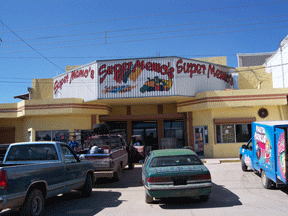 This "super market" where you can readily find all kinds of groceries, cigarettes, and such (even their own tortilla factory) is located in the same building complex as the little mall next to it.