This page is devoted to
glbt media, bookstores, and publishers
If you are a writer, reader, editor of a newsletter, magazine, or publishing company and would like to suggest resources for this page, please
contact
Ronald L. Donaghe with the following information: URL of resourse, contact information, logos used by resource. Your suggestions will be seriously considered and added to this and subsequent resource pages.
Bookstores & online booksellers • Book Review Magazines - Don't Forget Page 2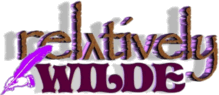 Relatively Wilde is Denver's premier glbt bookstore.
"Our store and our web site are dedicated to the GLBT reader. We are truly interested in any feedback you wish to provide - products you'd like to see offered, books you've read, and your impressions of our online and retail stores." We also have a newsletter. Marc and Ron have been life partners, and members and supporters of the Denver GLBT community for over 24 years.


Relatively Wilde, 42 South Broadway, Denver, Colorado 80209
Questions? Call us at 303-777-0766, 1-866-77WILDE (toll-free)
1-866-779-4533, contact online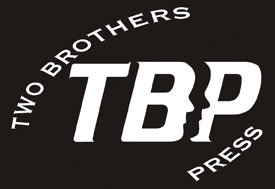 We evaluate and edit manuscripts for publication. Writers should always consider having a disinterested third party perform this final service before the manuscript is sent to an agent or publisher, or before it is uploaded to an online (print-on-demand) publisher like iUniverse, Booksurge, Xlibris, Authorhouse, etc. While these POD companies provide editorial services as part of their publishing packages, a comparison of costs to the writer reveals that their
pricing
is two and three times what Two Brothers Press charges. Contact the
editor
for more information.


Booksense. When you see the booksense logo, it means the bookstore has access to a virtually complete line of books

,

with access to greatly more books than those you see on the shelves.
Food for Thought Books

Contact


Member:

Booksense
106 N.Pleasant St.
Amherst, MA 01002
Tel: 413-253-5432
Fax: 413-256-8329


The best in Gay & Lesbian Literature
since 1979


West Hollywood and San Francisco

Echo Magazine is a biweekly, general interest LGBT news magazine whose mission is to provide Arizonans with information, resources and perspectives that will help build a stronger community. It is published biweekly, both in print and on the
web
.
Located in Tucson's unique Fourth Avenue shopping district, Antigone Books is a zany bookstore with a
feminist
slant. Large selection of books, bumper stickers, gifts, store events. Contact.


The Oldest Independent Feminist Bookstore in North America
Since 1970
Contact
Newsletters, magazines
Publishers (in no particular order)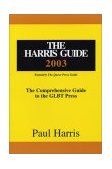 Upstart Press. The publishers of

The Harris Guide

and other books of interest to glbt readers and writers.

Do you have a new Book that you want to Advertise, or get Reviewed, or tell the GLBT world about? If so, look into

The Harris Guide 2003

(ISBN: 0970127448)—a directory of the world's GLBT press (including Gay Radio programs); now available at good GLBT bookstores as well as at chains like Borders and Barnes & Noble. It can be ordered online at Amazon.com or BarnesandNoble.com.



Women's Work Press devoted to publishing works by, for, and about lesbians.

Bywater Books prints novels that you can hand to your mother and say, "Yeah, Mom, it's about lesbians but it's a really good book." Founded in 2003 by writers J. M. Redmann, Marianne K. Martin and publisher Kelly Smith, Bywater publishes well-written commercial fiction for lesbians and all readers who want to sit back with a good story that is well told.

Online glbt sites with relevant book and writing links

An Incomplete, Ever-expanding, Totally Subjective Listing by Lori L. Lake

Listed by author name, (sleuth series/name), BOOK TITLE(s)

Please Note: If you find other titles that are so excellent you know I should read them,

Is print-on-demand (POD) publishing right for you?

Here's one of the
best resources on POD
that I have found to date. Compare POD companies, compare fees and business models. This site is virtually packed with resources, advice, and other valuable information.

BestBookLinks.com is a joint project from Suzette Hopkins and Sarah Mankowski. BestBookLinks.com
Copyright © 2003, Sponsored by Readers-Writers- Rewards and WordThunder.com. WordThunder.com


is the overall site and is loaded with reader and writer resources. BookBanter.com is the book review site. Check it out at WordThunder.




Careful...also contains adult material.
Home • Writers' Resources-page 2