This page is devoted to

independent glbt media, bookstores, and publishers


If you are a writer, reader, editor of a newsletter, magazine, or publishing company and would like to suggest resources for this page, please

contact

Ronald L. Donaghe with the following information: URL of resourse, contact information, logos used by resource. Your suggestions will be seriously considered and added to this and subsequent resource pages.







Welcome to QueerWriters.com

Calls for submissions are all up to date and the discussion board software was updated again in August 2003. I'm currently in the process of putting together a comprehensive list of links that will be useful to GLBT writers. I'm also hoping to get author profiles and get the calendar whipped into shape. Visit this site to learn more about it. It's put together with a great deal of thought.

DREAMWalker Group

Where brilliance has many faces.
DREAMWalker Group supports independent creative people by offering them free web presences at this site.

In addition, we strongly encourage you to buy books and supplies from local, independent booksellers and other merchants—they need your support!


About Sigma Logo Books
Sigma Logo Books, LLC, established in 2004, offers a contemporary approach to traditional publishing that encompasses eBooks. Our vision incorporates the role of small publisher as a vital link in preserving the integrity of the printed word. Our goal is to maintain the highest standards of writing and to become a major force in bringing to reality the works of writers seeking to enlarge the spectrum of human experience.


A Better way of Publishing Books
We bring quality books to market. We provide great author support, offer superior bookstore terms, provide marketing help for authors, and have the best direct-sales website around. Your book will be available worldwide, and have real potential to be the vehicle for your success.


Something new and exciting for lesbian writers and all readers... Click on the logo for more...

Bold Strokes Books offers a diverse collection of top-selling lesbian fiction with the goal of incorporating the exciting new trends in romance, action, adventure, mystery, and erotica while preserving the integrity of the traditional genres.

Amazing Dreams Publishing


How to be a Happy Lesbian: A Coming Out Guide. This book has been highly recommended on TV by Sue Johanson on the "Sunday Night Sex Show." We also feature a Coming Out section on our website that lists over 100 online resources, lesbian fiction, over 750 free nonpornographic E-cards designed by 22 amazing artists, the top 75 lesbian movie reviews, the daily GLBT news headlines, a lesbian sports column by Patricia Nell Warren, a monthly lesbian comic strip by Out There Productions and 58 free USA State lesbian networking groups.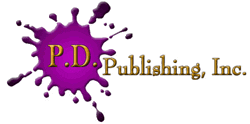 P. D. Publishing, Inc.
Our books are available within as well as outside the United States. Please contact us directly if you are unable to find our books in your local bookstore or through the sources listed on the Books or Info for Booksellers page. Please let us know if there are ways in which we can make our books easier for you to have on your bookshelves.

To eliminate the extraneous shipping charges from the United States and the inevitable delays of Customs, P.D. Publishing has established avenues to have books printed in Canada, Australia, United Kingdom, Netherlands, Greece, Poland, and Panama. This means that customers outside of the USA will receive their books in a more timely and economical manner.

*~~~~*~~~~*

We are continually seeking fictional novels for print publication. Authors do not have to be lesbian, gay, bisexual, or transgender (LGBT), but submissions should be of interest to the LGBT communities. At this time we are not accepting novels intended for children or young adults.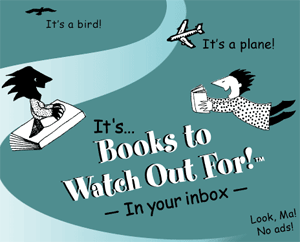 About Books to Watch Out For!™

Dear Readers,

After closing Feminist Bookstore News I worked in the tech industry for three years. To my surprise, I had a hard time finding the books I wanted to read in my spare time. I knew that some great books were being published - but I wasn't hearing about them at work and I didn't have time to go find them. Everyone I talked to seemed to be having the same problem.

I wanted something easy and convenient - and comprehensive to keep me up to date. So I dreamed up the Books To Watch Out For e-newsletters for people who don't have time to get to the bookstore, don't have a good bookstore in their town, don't have time to search through a zillion web pages to find the books they want to read, or just want to know what's going on in the worlds of lesbian and gay books. Every issue of Books To Watch Out For includes short reviews of 20 to 30 (or more) new books and a bit of publishing news. The reviews are detailed enough to help you decide which books you want to read but short enough to scan on your lunch break.

Once you know what books you want to read, you can order them from your local bookstore, order them online, or borrow them at your local library. Check out the Ordering Books page for more ideas.

Give Books To Watch Out For a try and tell us what you think!

Yours in spreading the words,
Carol Seajay - Contact Form

Home • Writers' Resources P1