Contributors This Issue...

Andrew Barriger
• The Unborn Spouse Situation, p2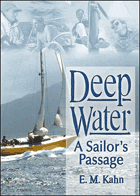 Betty Conley
• Deep Water, p3
• The Brothers Bishop, p3
• Three Fortunes in One Cookie, p12

Ronald L. Donaghe
• Appropriate Applause, p8
• Holding Me Together, p8
• What God Has Joined Together, p9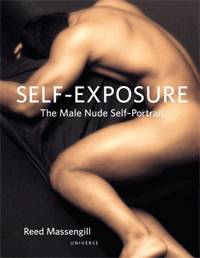 Jerry Flack
• Self-Exposure: The Nude Self-Portrait, p4

Anna Furtado
• Deep Cover, p5
• HLFQ V6, p5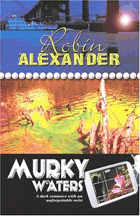 Arlene Germain
• Assorted Flavours, p7
• Stolen Moments, p6
• Ginger's Fire, p7
• Murky Waters, p7
• Relationships Can Be Murder, p6

Gene Hayworth
• Uncle Sean, p10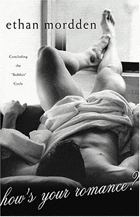 Tony Heyes
• Born Gay, p11
• How's Your Romance?, p11

Kathi Isserman
• Down the Rabbit Hole, p13
• Force of Nature, p13
• Hunter's Way, p14
• In Too Deep, p14
• Life's Little Edge, p14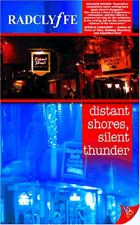 Lori L. Lake
• Distant Shores, p15
• Force of Nature, p15
• Gay Detective Novel, p16

William Maltese
• Damages, p17
• Gay Male Sleuth, p16
• Interview with Rick Chris, p18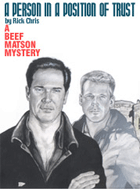 • Person in a Position of Trust, p17
• Sticky, p17

Jay Mandal
• Jealosy, p19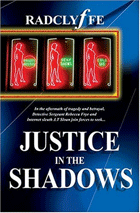 Cheri Rosenberg
• Change of Pace, p20
• Justice in the Shadows, p20
• Safe Harbor, p20



From the Editor...

The statistics on the browsing activity in

The Independent Gay Writer

, along with the rest of rldbooks.com, is modest in comparison to well funded, corporate gay sites, but I've watched as hits have exceeded an average of 50 to 60 per hour, 24/7. The list of countries from which the hits have come is now routinely above a dozen, as well, from my back yard to the Middle East. So I must thank all the contributors who have helped develop this glbt-q book and film review magazine.

The launch of the October issue was delayed a couple of days, because it is the biggest yet. I think the policy of allowing more than one review of a title is the correct approach; and allowing reviews of backlist and new books helps give depth to the reading experience in these pages. I also think that taking mainly positive reviews sets IGW apart from other review magazines. We rarely savage a book without pointing out its strengths and appeal. This approach holds true to the goal of this publication: to give all writers a chance for exposure. If a book has no redeeming qualities, then we prefer that it not be reviewed here.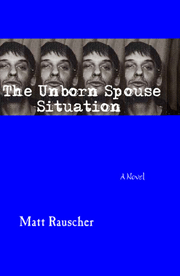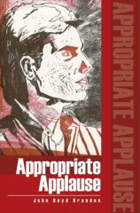 Writer, Andrew Barriger, is back after a long hiatus in this magazine with a review of new writer, Matt Rauscher's

The Unborn Spouse Situation

; Betty Conley (one of IGW's editors), reviews

Deep Water

,

The Brothers Bishop

, and

Three Fortunes in One Cookie

; Ronald L. Donaghe does reviews of

Appropriate Applause

by John Boyd Brandon, whom we introduce in the New Writers Page,

Holding Me Together

(a new edition) by Duane Simolke, and a refreshing take on Gay Marriage by a non-fundamentalist Christian, in What God Has Joined Together...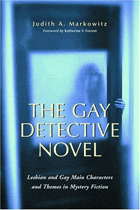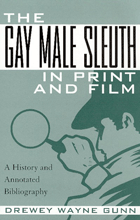 We have many more reviews by our usual and generous contributors Jerry Flack, Anna Furtado, Arlene Germain, Gene Hayworth, Kathi Isserman. Tony Heyes, our man from England reviews two new books this issue, and Lori Lake and William Maltese review two separate books on detective novels as well as other works. Maltese conducts an interview with artist Rick Chris. Jay Mandal (also English) provides a short story, and our budding writer and roving reporter, Cheri Rosenberg, does works by Radclyffe. In all, thirty two books are reviewed in this issue.

---
News...
All three novels in the Early Journals of Will Barnett (Uncle Sean, Lance, and All Over Him) have been translated into Spanish and published by Editorial Egales in Barcelona. See Ronald L. Donaghe's home page.

New Releases from Bold Stroke Books

Title:

Innocent Hearts

, 2nd ed
Author: Radclyffe
ISBN: 1-933110-21-X, $15.95

A story of young love in a harsh land and the choices that will change a lifetime…

In 1860's Montana Territory, Kate Beecher, a young woman from Boston, faces the hardships and hard choices of life on the frontier. Just eighteen and quietly struggling against the social constraints of the era, Kate meets a woman who fires first her imagination, and then her dreams. Jessie Forbes, a fiercely independent rancher, finds in Kate the passion she never knew she had been missing. This is the story of their struggle to love in a land, and time, as cruel as it was beautiful.

Title:

The Temple at Landfall

: The Celaeno Series
Author: Jane Fletcher
ISBN: 1-933110-27-9, $15.95

Lynn feels more like a prisoner than the chosen of the Goddess. Transfer to another temple is her chance to taste a little freedom on the journey, but all does not go to plan and her dull life is shattered by the dangers and choices that await her. First US printing.




Books Reviewed...