All Issues of IGW are available here.




Other Book Review Sources...


Just About Write, a book review and writing magazine for lesbians.

Midwest Book Review, a book review magazine that includes glbt books.

The Gay & Lesbian Review, primarily a print medium. Submit essays, reviews, poetry, and letters:
To G&LR Editor, PO Box 180300, Boston, MA 02118

Echo Magazine is a biweekly, general interest LGBT news magazine whose mission is to provide Arizonans with information, resources and perspectives that will help build a stronger community. It is published biweekly, both in print and on the web. Under the Previews and Reviews section, you will find book reviews.



Writer's Resources...



Page 1

Page 2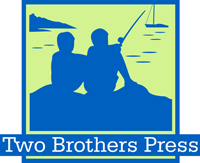 Two Brothers Press is now also an e-book publisher. Visit TBP for all your prepress needs, including editorial evaluations, professional editing services, typesetting. Join the growing number of writers who have gone on to publish their work.




From the Editor...December 2017

The final days of Fall!
Only a fat fortnight of Fall left and the days are winter-like and the humidity here in Central Mississippi is not as humid as in other seasons. I've got maybe one more cutting of grass—mainly to get rid of the weedy plants that defy the colder weather and to mulch the fallen leaves.
Cliff's house has been renovated except for the kitchen, and he has held off on that trying to decide just how much to spend and what configuration he wants. He is living in his house, but we spend most of our time at my house, since he doesn't want the expense of hooking up his internet and TV. We eat every meal that we don't eat out at my house, too. It took my girl cats a few weeks to warm up to him, but now I think Mae has a favorite daddy and it's not me!
Columbus, Mississippi, is a beautiful town, and as I've said before it's a mecca for the arts, entertainment, and writers. It's also second only to Natchez, Mississippi, in the sheer number of historical buildings and houses from Antebellum to Victorian to Craftsman, and all the transitional styles in between. Antique stores and a real sense of history permeate the town. It's cozy and friendly and small enough that in a year I can now walk downtown and recognize people I've met and shared events with. As I've also said, one of the highlights of living here, for me, is belonging to the Columbus Writer's Guild. We meet every second Tuesday in the
Columbus Arts Council
Building on 5th and Main.
One of my regular writing habits is to continue posting articles on
Postcards from Mississippi
, a blog I created when I moved here. I hope you check it out. The most recent post is about a southern cooking cafe called "Soul Fish". We ate there the other night, and I do have to say that they have the best catfish I've ever eaten.
Another activity that I regularly (almost) attend is Open Mic at Books and Boards book and game store and pie company—two business that operate in the same space. It's a good place to hang out and meet people, as well as see people I already know. One of the great things about Columbus is that it defies the stereotype of what Mississippi and its citizens are like. I regularly read from my gay themed novels and I've not had a single objection to my material. Additionally, quite a few readers present lgbt material. Another great thing about Columbus and Mississippi that appears to bear truth is that people appreciate writers, here, maybe even especially in Columbus, as several world famous writers have been born here, lived here, or attended university here. I don't get angry when I read comments by other people on the internet who like to think they know how backward, poor, ignorant, and prejudiced people from Mississippi are. I don't get angry because it wasn't that long ago that I thought the same thing.
How wrong I was and how right my decision was to pull up roots and move here, now that I am a fat fortnight away from the winter of my life.
---
I'm still editing...
Yes, for many years, I've been in the business of editing books, as well as writing my own. If you have a completed manuscript, check out Two Brothers Press. Feel free to send information about your book to this email.

If you want a simple evaluation of 10 to 15 pages that goes into detail about the opening, plot development, character development, and even examples of recurring grammatical and technical errors, consider asking for an editorial evaluation. I will tell you, here, that I cannot predict whether or not your book will be a best seller.
















Books for December 2017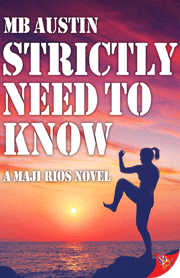 Strictly Need to Know
by MB Austin
ISBN 978-1-63555-114-3
$16.95
December 12, 2017
Lesbian Romantic Intrigue
When covert operator Maji Rios returns to her sleepy Long Island refuge after years of being anyone the Army needs her to be, all she wants is a quiet summer. Saving a gorgeous stranger from Russian mobsters on her first night home was not in her plans. Nor was waking up with her the next day, inside the notorious Benedetti family's estate, already on the clock for her next mission.
One brush with danger can't scare Rose diStephano away from her last weeks with her favorite cousin, Angelo Benedetti. How hard could tagging along to Maji's martial arts camp be? Even if it means pretending that Maji is Angelo's girlfriend, rather than the woman she is falling in love with.
Maji will do whatever she must to complete her mission. Infiltrate enemy territory? Check. Protect civilians from blowback? Check. Keep Rose from getting too close? Ouch.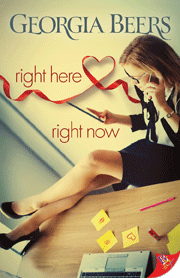 Right Here, Right Now
by Georgia Beers
ISBN 978-1-63555-154-9
$16.95
December 12, 2017
Lesbian Contemporary Romance
Accountant and financial advisor Lacey Chamberlain doesn't consider herself a control freak. She's merely a planner—orderly, neat, and content in her tidy little life. When a marketing firm moves into the empty office next door, the loud-music-playing, stinky- food-ordering, kickball-in-the-hall staff make Lacey crazy.
Marketing expert Alicia Wright is spontaneous, flies by the seat of her pants, and lives in the moment—all the things Lacey is not. She's also gorgeous, thoughtful, and seems determined to make Lacey like her.
They say opposites attract, but for how long? And is that really a good idea?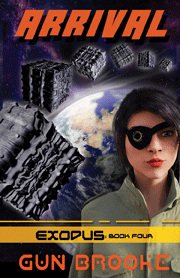 Arrival (Exodus: Book 4)
by Gun Brooke
ISBN 978-1-62639-859-7
$16.95
December 12, 2017
Lesbian Speculative Fiction/Romance
The spaceship Pathfinder arrives at its destination, Gemocon, the new homeworld for the Oconodian/Gemosian people. Commander Pamas Seclan has spent the journey incognito amid the civilians. Traumatized by years of captivity, she is both apprehensive and eager to locate her now grownup children.
Darmiya Do Voy arrived at Gemocon with the advance fleet three years ago. Normally exuberant and positive, the brilliant scientist has burned out and lost her spark. Darmiya meets Pamas and their mutual attraction is intense. Pamas feels she is too old and damaged for Darmiya, but still can't keep away. Darmiya is determined to persuade Pamas to give them a chance.
During Pathfinder's massive landing procedures, President Tylio and her associates learn the hard way of the remaining terrorist cells. As the terrorists unscrupulously attempt to reach their objective, Darmiya fights to save Pamas who is toe-to-toe with her former captors.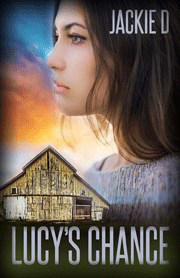 Lucy's Chance
by Jackie D
ISBN 978-1-63555-027-6
$16.95
December 12, 2017
Lesbian Romantic Intrigue
Lucy severed the connection to her first love when the seduction of college life pulled at her desires. Now in their thirties, Lucy returns home to cover a story where Detective Erica Chance plays a central character. Erica has spent a decade trying to banish the memory of Lucy, and on the surface, she has succeeded. Now, the reporter is back in her life, insisting she is a valued resource in the search for their hometown's first serial killer. Old wounds are opened and new enemies are discovered as Lucy tries to take her chance.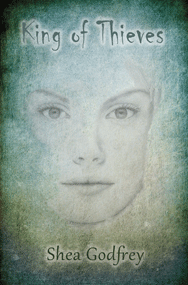 King of Thieves
by Shea Godfrey
ISBN 978-1-63555-007-8
$16.95
December 12, 2017
Lesbian Romantic Intrigue
When a world-class thief runs into a bounty hunter just days before the biggest deal of her life, a payday to retire on becomes a game of cat and mouse that could change everything.
Cassandra Marinos, a thief who has never run from a challenge or met a painting she couldn't steal, finds herself in a precarious position when in possession of not only a Rembrandt worth a small fortune, but a long-lost work of art worth untold millions.
Bounty hunter Finnegan Starkweather finds herself in a unique position as well. While recovering a stolen Rembrandt would be a sweet bounty, settling an old score is worth even more. And while Finn is a brand new handsome distraction for Casey—despite the danger she represents—Finn has been looking for Casey for far longer than she's been looking for revenge.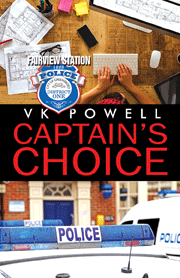 Captain's Choice
by VK Powell
ISBN 978-1-62639-997-6
$16.95
December 12, 2017
Lesbian Contemporary Romance
Newly promoted police captain Bennett Carlyle considers being project manager for the new district substation the way to prove her worth in the male-dominated upper ranks of the department. But when the first girl she loved returns as the architect with little understanding of the operational needs of a police station, Bennett's career and her heart could face permanent damage.
Architect Kerstin Anthony believes the new police substation will be the springboard to her own firm and the necessary resources to care for her mother. When she confronts the girl she kissed in high school, now a tantalizing police officer with unrealistic expectations about the new facility, Kerstin's path to success becomes littered with unexpected hurdles. Along with tight deadlines, budget restraints, and architectural challenges, she has to battle both past and present feelings for the woman she was torn away from years ago.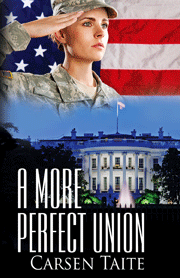 A More Perfect Union
by Carsen Taite
ISBN 978-1-62639-754-5
$16.95
December 12, 2017
Lesbian Romantic Intrigue
When Major Zoey Granger exposed corruption in the ranks, she became an unwitting media darling and shot to a position reporting to top brass at the Pentagon. Now Zoey finds herself in the unwanted spotlight once again, this time at the heart of a scandal that threatens to devastate the military. Her efforts to contain the fallout are thwarted when the White House assigns a notorious DC fixer to oversee her every move.
Political insider Rook Daniels can fix any problem, no matter how illicit or indictable, but she has two rules: she picks her cases and she's in charge. When she makes an exception for an old friend at the White House, she gets tangled up with a sexy but stubborn officer who has her own ideas about authority. Rook and Zoey must decide whether a chance at love is worth risking loss of reputation in a town where appearances rule.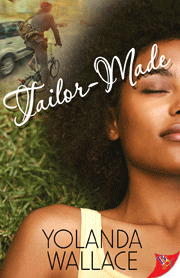 Tailor-Made
by Yolanda Wallace
ISBN 978-1-63555-081-8
$16.95
December 12, 2017
Lesbian Contemporary Romance
Before Grace Henderson began working as a tailor in her father's bespoke suit shop in Wiliamsburg, Brooklyn, she established a hard and fast rule about not dating clients. The edict is an easy one for her to follow, considering the overwhelming majority of the shop's clients are men. But when Dakota Lane contacts her to commission a suit to wear to her sister's wedding, Grace finds herself tempted to throw all the rules out the window.
Dakota Lane works as a bicycle messenger by day and moonlights as a male model. Her high-profile career, gender-bending looks, and hard-partying ways garner her plenty of romantic attention, but she would rather play the field than settle down. When she meets sexy tailor Grace Henderson, however, she suddenly finds herself in the market for much more than a custom suit.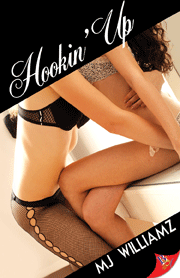 Hookin' Up
by MJ Williamz
ISBN 978-1-63555-051-1
$16.95
December 12, 2017
Lesbian Erotic Romance
Leah Davis has just been dumped by her partner of five years. The reason? Leah is no good in bed. She decides to learn to be a better lover by meeting women on a lesbian hookup site. Dillon Franklin is Leah's best friend and co-owner of their bar. She is also secretly in love with Leah. She is adamantly against Leah's idea to hook up with numerous women in an attempt to learn to be a better lover. She knows she could teach her but is afraid of ruining their friendship. Eventually, Dillon gives up on Leah and starts dating Stephanie. This causes Leah to grow insanely jealous, but she can't understand why. Will Leah stop her string of meaningless encounters to pursue Dillon? Or will they grow apart and never find true love?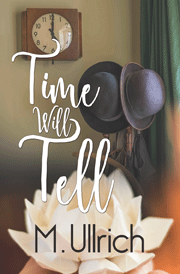 Time Will Tell
by M. Ullrich
ISBN 978-1-63555-088-7
$16.95
December 12, 2017
Lesbian Time-travel Romance
What would you do if you could go back in time and change your past?
For Eva Caldwell that question is a no-brainer. After her parents were murdered while she was away at summer camp, Eva was placed into the custody of her abusive uncle and bullied in school. She'd gladly go back and change it all. When her uncle passes, Eva discovers he created a time machine. The problem with the once-hypothetical question becomes clear: changing the course of her past would mean giving up Casey McClellan, her best friend and the girl her heart has belonged to since she was twelve years old.
Will Eva choose to save her parents' lives or take a chance on the love of a lifetime?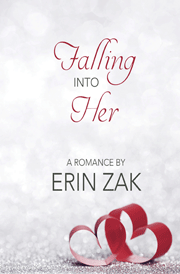 Falling Into Her
by Erin Zak
ISBN 978-1-63555-092-4
$16.95
December 12, 2017
Lesbian Contemporary Romance
If you had the chance to grab on to happiness and not let go, would you? Kathryn Hawthorne, local Chicago celebrity, thinks everything in her life is just fine. She has friends, money, a job—everything she needs to survive. Except, of course, love, which, after getting her heart broken, she avoids like the plague. Pam Phillips, on the other hand, just buried the love of her life—her husband of twenty-one years. The last thing she wants is a new friend, let alone a new love interest. When the two women meet and swap witty banter, things start to change. Kathryn can feel that familiar tug of desire in her chest as she suggests—in a smooth as silk way—that they meet up again someday. In a moment of pure insanity—or desperation—Pam decides to take a chance. What happens next changes Pam's life forever.