All Issues of IGW are available here.




Other Book Review Sources...


Just About Write, a book review and writing magazine for lesbians.

Midwest Book Review, a book review magazine that includes glbt books.

The Gay & Lesbian Review, primarily a print medium. Submit essays, reviews, poetry, and letters:
To G&LR Editor, PO Box 180300, Boston, MA 02118

Echo Magazine is a biweekly, general interest LGBT news magazine whose mission is to provide Arizonans with information, resources and perspectives that will help build a stronger community. It is published biweekly, both in print and on the web. Under the Previews and Reviews section, you will find book reviews.



Writer's Resources...



Page 1

Page 2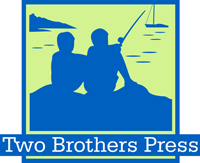 Two Brothers Press is now also an e-book publisher. Visit TBP for all your prepress needs, including editorial evaluations, professional editing services, typesetting. Join the growing number of writers who have gone on to publish their work.




From the Editor...June 2017

The final days of Spring!
Only a fat fortnight of Spring left and the days are summerlike and the humidity here in Central Mississippi are humid. I've cut the grass several times since I last wrote and pulled the bricks from the old flower beds and already I'm dreading when the grass turns brown in the heat of summer and the rain doesn't come as often as it does the rest of the year. During much of the day, I'm down at Cliff's house overseeing the renovation. Yep, he closed on a house, here, and work began immediately, and now we're through the demolition stage and into sheetrocking. Flooring is going to be taken up and hopefully reveal hardwood underneath, so it's still in a messy, chaotic stage, but we'll get a little hint of how the house is going to look once the renovations are done; his bedroom is being painted today and by next week another room will be painted.
Refurbishing the hardwood floors will be next, and then comes the crown molding (with cornices)...so much to do, and yet with each passing week we see progress.
Columbus, Mississippi, is a beautiful town, and as I've said before it's a mecca for the arts, entertainment, and writers. It's also second only to Natchez, Mississippi, in the sheer number of historical buildings and houses from Antebellum to Victorian to Craftsman, and all the transitional styles in between. Antique stores and a real sense of history permeate the town. It's cozy and friendly and small enough that in a year I can now walk downtown and recognize people I've met and shared events with. As I've also said, one of the highlights of living here, for me, is belonging to the Columbus Writer's Guild. We meet every second Tuesday in the
Columbus Arts Council
Building on 5th and Main.
One of my regular writing habits is to continue posting articles on
Postcards from Mississippi
, a blog I created when I moved here. I hope you check it out. The most recent post is about the renovations on Cliff's house. Check it out..
Another of my regular activities is to attend the Writer's Guild writers' group at the Columbus Arts Council, every second Tuesday of the month. This month (May), in lieu of the regular writers' group there will be a creative writing workshop at the Arts Council building.
---
I'm still editing...
Yes, for many years, I've been in the business of editing books, as well as writing my own. If you have a completed manuscript, check out Two Brothers Press. Feel free to send information about your book to this email.

If you want a simple evaluation of 10 to 15 pages that goes into detail about the opening, plot development, character development, and even examples of recurring grammatical and technical errors, consider asking for an editorial evaluation. I will tell you, here, that I cannot predict whether or not your book will be a best seller.
















Books for June 2017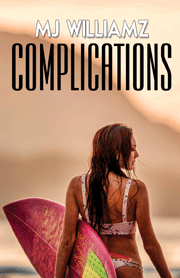 Complications
by MJ Williamz
ISBN 978-1-62639-769-9
June 20, 2017
$16.95
Lesbian Erotic Romance
In this sequel to Escapades, Mel O'Brien has a string of bad luck with women but is determined to take another chance with Susan Maloney who's new to the women's community in which Mel lives. Susan Maloney moved to Maybon Tir looking for a new start after a bad breakup. She is determined to stay single and happy.

Things seem to be going Mel's way until Susan's ex, Dorinda, shows up in town, determined to take Susan back. Will Mel be able to win Susan's heart? Or will she crash and burn once again?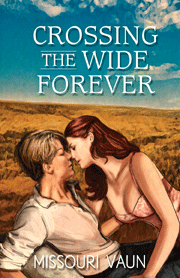 Crossing the Wide Forever
by Missouri Vaun
ISBN 978-1-62639-851-1
June 20, 2017
$16.95
Lesbian Historical Romantic Adventure
Cody Walsh leaves Arkansas for California. Lured by stories of opportunity, even for women, Cody disguises herself as a man and prepares for the arduous journey west.

Lillie Ellis leaves New York to accept a post as a schoolteacher on the frontier near a small homestead she just inherited from her uncle. Lillie's ultimate desire is to become a painter, and she hopes the Kansas frontier will offer her the freedom to follow that dream. In the nineteenth century, a young woman has few options in the East that don't revolve around marriage and motherhood. Lillie is interested in neither.

Cody rescues Lillie after a chance encounter in Independence, Missouri. Their destinies and desires become entwined as they face the perils of the untamed West. Despite their differences, they discover that love's uncharted frontier is not for the weak in spirit or the faint of heart.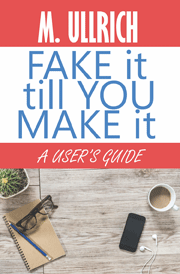 Fake It Till You Make It
by M. Ullrich
ISBN 978-1-62639-923-5
June 20, 2017
$16.95
Lesbian Contemporary Romance
Can the truth really set you free? Genevieve Applegate is tired of her stagnant life and she's ready to make a change by going after her dream job in New Jersey. The listing seems ideal when Genevieve scans it, but a big surprise comes at her interview: Out Shore Magazine is an LGBT publication. She's willing to work around this detail with an innocent lie, one she'll keep from her longtime boyfriend as well as her new boss, Harper Davies. Out Shore has been Harper's main focus since her heart was broken years ago, but Genevieve may be the one to change that with her fresh perspective and charm. While both women enjoy what they learn about each other, Genevieve is most surprised by what she learns about herself. Pretending to be a lesbian has never felt more honest.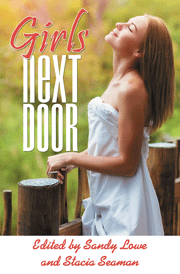 Girls Next Door: Lesbian Romance
edited by Sandy Lowe and Stacia Seaman
ISBN 978-1-62639-916-7
June 20, 2017
$16.95
Lesbian Romance Anthology
Sometimes the most intriguing girls are right next door—BFFs, ex-girlfriends, new girls in town, party girls, study mates, teammates, and sexy strangers. All it takes is a night out, the right moment, or an accidental kiss to discover what's been there all along—the perfect girl for a love that lasts a lifetime. Best-selling romance authors tell it from the heart—sexy, romantic stories of falling for the girls next door.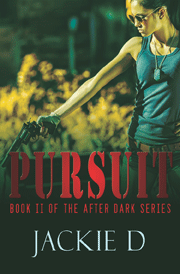 Pursuit, Book II
by Jackie D
ISBN 978-1-62639-903-7
June 20, 2017
$16.95
Lesbian Romantic Thriller
After falling in love while foiling a terrorist attack, Gunnery Sergeant Tyler Monroe and CIA analyst Brooke Hart have begun to settle into their lives together, but that hasn't slowed CIA infiltrator and terrorist Nathaniel Lark's progress. Lark is on the run and options are running thin as the situation grows more desperate. When a plot to eliminate the upper levels of the executive branch is discovered, loyalties must be proven and lines must be crossed. Who will be left standing on each side is anyone's guess.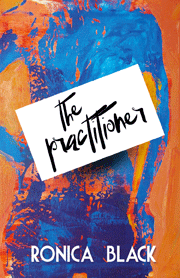 The Practitioner
by Ronica Black
ISBN 978-1-62639-948-8
June 20, 2017
$16.95
Lesbian Contemporary Romance
Johnnie Hamilton has conquered a lot in life. An anxiety disorder, loss of her business, and homelessness have been difficult to overcome. But Johnnie has come through the other side to find success as an artist. Now, however, she's lost her creative drive and she's struggling to produce.

Elaine Taylor has an interesting job. She's a "creative practitioner," known to awaken her client's creative side by using many different approaches, including a sensual or sexual approach. Most of her clients are male and she likes it that way. Women are the last thing she wants in her life, having lost the most important woman she's ever known, her wife.

Fearing she'll lose all she's worked so hard for, Johnnie takes her friend's advice and calls a lone number on a business card, steps into Elaine's office, and shakes up both their worlds forever.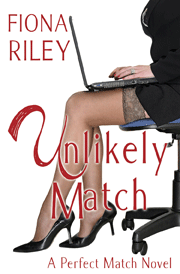 Unlikely Match
by Fiona Riley
ISBN 978-1-62639-891-7
June 20, 2017
$16.95
Lesbian Contemporary Romance
Shelly White is a coding genius who has mastered the IT world but hasn't quite mastered dating. While she searches for Ms. Right with the help of Samantha Monteiro's matchmaking agency, Shelly embraces her inner nerd, and when one of her newest ideas turns into a creative goldmine, she hires PR exec Claire Moseley to help her professional dreams become reality. But is Claire the girl of her dreams in more ways than one?

Being raised by four brothers has made Claire tenacious. Her assignment to Shelly's high-profile project focuses her desire to prove her worth, even though she secretly fears she's out of her depth. And she absolutely, positively isn't going to let her growing attraction to Shelly White derail her career.

When passions and ambitions overlap, Shelly and Claire must decide whether mixing business and pleasure can result in a perfect match.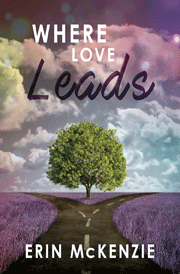 Where Love Leads
by Erin McKenzie
ISBN 978-1-62639-991-4
June 20, 2017
$16.95
Sarah O'Shaughnessy, a high school counselor, is very good at taking care of others. What she hasn't mastered is how to take better care of herself. Four years after the death of her wife, Sarah's life has settled into a safe, solitary rut. That is, until the arrival of a new student and her mom.

Lauren Emerson and her teen daughter, Kat, move back to Lauren's hometown in Central New York, fleeing her unsupportive husband and Kat's traumatic bullying experience. Lauren is determined to create a better life for them both. She soon discovers that the compassionate Ms. O'Shaughnessy is someone in whom she can confide.

The newly forged friendship between Sarah and Lauren provides support and encouragement, yet neither is prepared for the undeniable attraction that ignites between them. When the future looks like nothing they had planned, will they find the courage to go where love leads?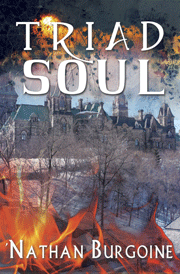 Triad Soul
by 'Nathan Burgoine
ISBN 978-1-62639-863-4
June 20, 2017
$18.95
Gay Urban Fantasy
The law of three is everything: three vampires for a coterie, three demons for a pack, and three wizards for a coven. Those alone or in pairs are vulnerable to the rest. Luc, Anders, and Curtis—vampire, demon, and wizard—sidestepped tradition by binding themselves together.

When something starts brutally killing demons in Ottawa, the three find themselves once again moving among the powers who rule the city from the shadows—this time working with them to try to stop the killings before chaos and blood rule the streets.

Hunting a killer who seems to leave no trace behind, the triad are forced to work with allies they don't dare trust, powers they barely understand, and for the good of those they already know to be corrupt.

They have the power of blood, soul, and magic. But they have to survive to keep it.