All Issues of IGW are available here.




Other Book Review Sources...


Just About Write, a book review and writing magazine for lesbians.

Midwest Book Review, a book review magazine that includes glbt books.

The Gay & Lesbian Review, primarily a print medium. Submit essays, reviews, poetry, and letters:
To G&LR Editor, PO Box 180300, Boston, MA 02118

Echo Magazine is a biweekly, general interest LGBT news magazine whose mission is to provide Arizonans with information, resources and perspectives that will help build a stronger community. It is published biweekly, both in print and on the web. Under the Previews and Reviews section, you will find book reviews.



Writer's Resources...



Page 1

Page 2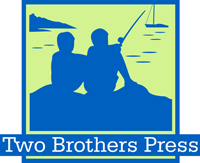 Two Brothers Press is now also an e-book publisher. Visit TBP for all your prepress needs, including editorial evaluations, professional editing services, typesetting. Join the growing number of writers who have gone on to publish their work.




From the Editor...February 2017

Meeting people of substance that I have wanted to meet since moving to Columbus, Mississippi has finally happened. Last month, I was visiting a pub, The Elbow Room Lounge, in the heart of downtown, when Michael Williams, a film maker from West Point came in to put up a poster of his latest feature-length film, "The Atoning." It was actually for a screening at the local Cinema. I had been aware of his endeavors since the last film, called "Ozland." It was his first film, and it wasn't bad. I especially liked the cinematography, his ability. Something I'd been looking for if I could ever get a film made of one of my novels. That's neither here nor there. I met Michael and talked to him and attended his screening, exchanged emails with him, introduced him to my work. This month I met two other people of substance from Columbus: Fred Kinder and Ralph Null. I had been aware of them through several newspaper articles in the local paper,
The Commercial Dispatch.
They are not only "pillars of the community" but they're also activists on the matter of LGBTI rights, and when Governor Bryant signed HB1523, which was touted as being a "religious freedom" bill, which of course was a "freedom to discriminate and not be sued" bill, Fred and Ralph were on hand to speak out about that legislation. We were lucky that a federal court ruled that HB1523 was unconstitutional and barred the law from going into effect. Nonetheless, I've continued to realize that many people I have met here, including a nearby neighbor is a woman of substance, a good education, a laudable career, and progressive. In fact, I had coffee with her and an around-the-corner neighbor at the newly opened Books and Boards bookstore and pie shop in downtown Columbus. I
knew
Columbus would turn out to be a delightful place to live, and I have not been disappointed.
One of my regular writing habits is to continue posting articles on
Postcards from Mississippi
, a blog I created when I moved here. I hope you check it out. The most recent post is about the people of substance I just mentioned, as well as the gentle way in which February is giving way to March and how you can almost feel Spring pushing its way into winter.
Another of my regular activities is to attend the Writer's Guild writers' group at the Columbus Arts Council, every second Tuesday of the month. And as I meet more people and get settled into the social fabric of the town, I'm able to invite more people to the writers' group. Just this month, three new writers will be coming to the meeting.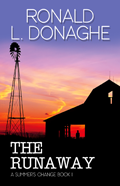 ON Sale NOW in Paperback!
A Summer's Change (Books i, ii, & iii)
by Ronald L. Donaghe
Publication Date: October 31, 2016
ISBN-10: 1537661949
ISBN-13: 978-1537661940
Price: $15.95
I know that many of my readers have waited years for this book to come out, but it turned into three books, to round out and finish the Common Threads in the Life series with a total of seven volumes, bringing the story up to 2015. In September of 2016, I brought all three books in the Summer's Change trilogy out on the Kindle, and then some readers wanted to know when the three books would be coming out in paperback. So here they are. In the next few months, I will be issuing new editions of the first four volumes in the Common Threads series, which include
Common Sons, The Blind Season, The Salvation Mongers,
and
The Gathering.
Why? Because now that the series is finished, I can rework the covers and formats of the first four books to thematically match the excellent covers of
A Summer's Change
.
Readers have mourned that the series is now complete. Some of them have asked me to continue the series, somehow, some way. My answer now is that I'm considering two side-car books of two of the newest characters that made their appearance in
A Summer's Change
. Hint:
Joe Welling and the Cowboys
and
Granny Mack and the Gas Station in the Middle of Nowhere
. I can already feel that the Granny Mack book is going to be both light-hearted in some ways but also a heavy treatment of transgender issues.
---
I'm still editing...
Yes, for many years, I've been in the business of editing books, as well as writing my own. If you have a completed manuscript, check out Two Brothers Press. Feel free to send information about your book to this email.

If you want a simple evaluation of 10 to 15 pages that goes into detail about the opening, plot development, character development, and even examples of recurring grammatical and technical errors, consider asking for an editorial evaluation. I will tell you, here, that I cannot predict whether or not your book will be a best seller.
















Books for March 2017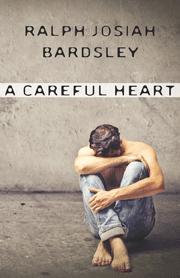 A Careful Heart
by Ralph Josiah Bardsley
ISBN 978-1-62639-887-0
$19.95
Gay Romance
Travis Gaines and Stephen Davis are as close as two best friends can be. Born less than a month apart, they grew up as neighbors in a small northern New Hampshire town. After college, they make their way together to Boston, craving the excitement and fast pace of New England's biggest city.
As they get their bearings in Boston, Travis falls hard for Benson, a senior executive at the financial services firm where he works. Benson is wealthy, handsome, and well connected among Boston's well heeled. At first it seems like Benson is everything a guy could ever want, but behind that glossy veneer is a dark side that threatens to tear Travis and Stephen's friendship apart and change their lives forever.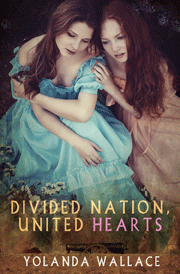 Divided Nation, United Hearts
by Yolanda Wallace
ISBN 978-1-62639-847-4
$16.95
Lesbian Historical Romance
February 1862. The War Between the States has been raging for nearly a year with no end in sight. Philadelphia socialite Wilhelmina Fredericks is safe from the war's clutches, yet she feels compelled to do her part to bring the madness to an end. Accordingly, she disguises herself as a man, takes up arms, and heads South to join the fight. What could possibly go wrong?
Clara Summers's father and older brother are serving in the Confederate army. Forced to look after her two younger brothers as well as the small Tennessee farm the family depends on for its livelihood, Clara has no time for or interest in love. Then she meets a handsome Union soldier named Wil Fredericks, and her loyalty to both her family and the Southern cause is put to the test.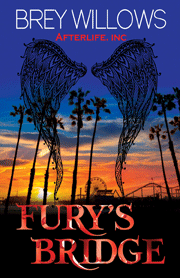 Fury's Bridge
by Brey Willows
ISBN 978-1-62639-841-2
$16.95
Lesbian Fantasy Romance
If you knew the gods worked from a building in Santa Monica, California, would it change you?
Avenging fury Alectho (Alec) Graves has been tasked with saving the world, when she isn't out seeking justice for those innocents who suffer at the hands of evil-doers. If she fails in her mission, those she loves will cease to exist.
Selene Perkton is a philosophy professor in Los Angeles. She lives an ordinary, well scheduled life, and knows her place in it. When Alec appears, the world she thought she knew becomes a very different place.
Can Alec and Selene put aside their differences, or will the evil lurking in the shadows manage to pull them apart?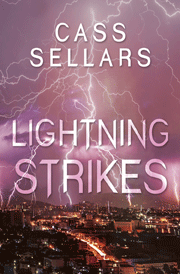 Lightning Strikes
by Cass Sellars
ISBN 978-1-62639-956-3
$16.95
Lesbian Romantic Intrigue
Parker Duncan has sworn off love and forever since she discovered her wife—her ex-wife—cheating on her on their tenth anniversary. Sydney Hyatt doesn't even do overnight. She attracts women effortlessly, then discards them after an hour or two of mutual pleasure. They meet at a party celebrating Parker's divorce, and they're tailor-made for a no-strings encounter. Yet when their paths cross again, lightning strikes, and both women begin to question their life rules in the face of undeniable passion and growing love.
But demons past and dangers present threaten the lovers, and Parker and Sydney must fight to find new traditions in dark spaces as they cling to the relationship neither of them thought she wanted.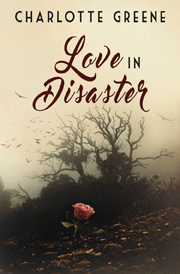 Love in Disaster
by Charlotte Greene
ISBN 978-1-62639-885-6
$16.95
Lesbian Romance
In New Orleans for a conference, exhausted English professor Kit Kelly has been going through the motions in just about every regard for some time now. She's tired of her job and sick of sleeping around, and her life is starting to feel like one long, stale rerun of similar days and nights. A chance encounter with Teddy, a local chef, stirs an enthusiasm for life she hasn't felt in a long time, but news of an impending hurricane threatens to disrupt what they've just begun.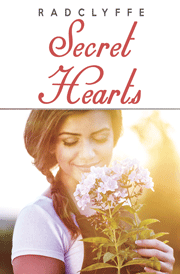 Secret Hearts
by Radclyffe
ISBN 978-1-62639-932-7
$16.95
Lesbian Romance
Kip Kensington owes four hundred hours of community service for a joyride gone wrong. Jordan Rice has no time for younger women with trouble written all over them no matter how sexy they might be, even if she is in desperate need of more hands—and more funds—to keep her community garden project alive. Kip's past follows her into Jordan's carefully constructed, and safe, world, disrupting Jordan's orderly life and threatening to uncover all the secrets she'd locked away: secrets she guarded as closely as her heart. Together they discover the only way to build a future is to make peace with the past.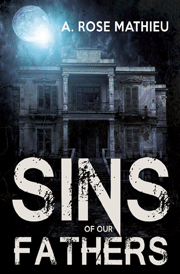 Sins of Our Fathers
by A. Rose Mathieu
ISBN 978-1-62639-873-3
$16.95
Lesbian Crime
Attorney Elizabeth Campbell turned her back on her silver spoon upbringing and finds emotional fulfillment in her work at a nonprofit legal clinic, much to the dismay of her parents.
Her propensity for bending the law, as well as uttering a few choice phrases, makes her pairing with a Catholic priest to investigate the case of a simple man with an IQ of a child, who confessed to a brutal killing, a challenge. But solving a gruesome murder is not even her greatest trial—it's her growing attraction to sexy but cranky Detective Grace Donovan who is hell-bent on keeping her client in prison.
While chasing a mystery that found its way from the concentration camps of WWII to an abandoned Catholic school, Elizabeth and Grace struggle to set personal boundaries, as their relationship slowly evolves from one of hostility to indifference, to something neither wishes to define.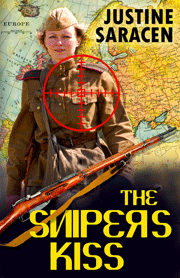 The Sniper's Kiss
by Justine Saracen
ISBN 978-1-62639-839-9
$16.95
Lesbian Historical Romance
It is 1944, and vast armies drive each other back and forth over blood-drenched Europe.
In the midst of it, two radically different women meet, one a Russian speaking American on a failed diplomatic mission and the other a Soviet sniper. The American, fleeing a sordid past worthy of Dostoyevsky, has murder in her heart but has injured no man. The other, a once-saintly believer, has killed a hundred of them for Stalin. Their politics are worlds apart, but a reckless drunken kiss has tied them together, through church and trench, incense and the smoke of battle. If they survive the war, can they survive the peace?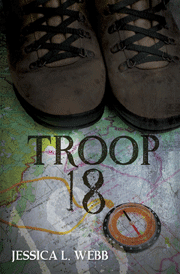 Troop 18
by Jessica L. Webb
ISBN 978-1-62639-934-1
$16.95
Lesbian Romantic Thriller
Andy can't seem to stop worrying about Kate. Instead of obsessing over things she can't control, Andy takes on a unique case involving a troubled troop of cadets from the RCMP training academy. The troop is tightly bonded, especially since the recent death of a fellow cadet. They are also hiding a secret, and Andy has been tasked with uncovering it. When Kate unexpectedly shows up as part of the team supporting the troop, Andy has to find a way to balance her job and her heart. As the conspiracy is exposed, a medical emergency brings Kate and Andy closer together even as the troop begins to fall apart.
A Dr. Kate Morrison Thriller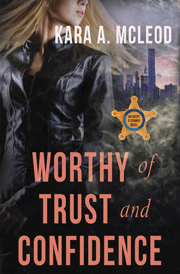 Worthy of Trust and Confidence
by Kara A. McLeod
ISBN 978-1-62639-889-4
$16.95
Lesbian Romantic Intrigue
Following an incident on her last protection assignment, Special Agent Ryan O'Connor's life is in shambles. Her sort-of ex, Det. Lucia Mendez, was killed, and the guilt she feels is crushing. Her current girlfriend, Special Agent Allison Reynolds, is upset about something, but Ryan doesn't know what. She's on light duty because of her own injuries, which severely limits what she's allowed to do. And what little sleep she's getting is plagued by horrible nightmares of recent events that confuse as much as terrify her.
Ryan tries to put her emotions on the back burner and focus on discovering who was responsible for Lucia's death, but life keeps derailing her efforts. When Ryan finally manages to get to the bottom of who shot her, she inadvertently discovers the truth will indeed set you free. But not until it's finished with you. And before it does, it'll royally piss you off.
An Agent O'Connor Novel