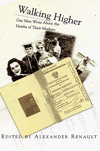 Walking Higher: Gay Men Write About the Deaths of Their Mothers
Edited by
Alexander Renault



Synopsis and about the editor, page 4

I'm pleased to introduce two new books coming out in September/October.
Walking Higher
, edited by Alexander Renault, is a collection of essays written by gay men about the deaths of their mothers.
The Phoenix
, by Ruth Sims, is a Victorian novel set in England and America with all the trappings of those delicious Victorian novels of the 19th Century. So I'm featuring them both, this issue. And I'm pleased to announce the
complete Book One
of The Twilight of the Gods trilogy is now published.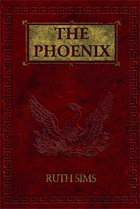 The Phoenix
by
Ruth Sims



The Writers' Collective




353 pages




paper $16.95


1-93213-340-2



CALL FOR SUBMISSIONS...

Jim Tushinski, author of

Van Allen's Ecstacy

and
Jim Van Buskirk is co-author of Gay by the Bay
are calling for submissions from lesbians, gay men, bisexuals and transsexuals for
Identity Envy: Wanting to be Who We're Not
, page 2.


The Gay Face of God
by
Archbishop Bruce J. Simpson



A Gathering of Angels
by
Larry Dean Hamilton


Bondi Classic
by
Paul Freeman


Gay Cinema-
therapy
by
Jason Bergund & Beverly West


The Odd Boy and his Precious Piano
by
Allen Howe


Lord Given Lovers
by
Christopher Hubble

Many thanks go to the editors for this magazine, Betty Conley and John Charles for all the help they provided on this issue; and thanks also to all those who have contributed book and film reviews, as well as short stories and articles. It couldn't be done without you.

—Ronald L. Donaghe, Editor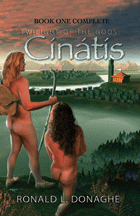 Twilight of the Gods:

Cinátis


BOOK ONE COMPLETE
by Ronald L. Donaghe
Two Brothers Press
(Sept. 2004)
Paper, 584 pages, $21.95
ISBN 1-59457-619-X

After 3 years of having only Vol. 1 of Cinátis published, the complete book of Cinátis is now available in one book—as it should have been from the beginning.

Description:

A mysterious plague is sweeping up from the south in the country of Omoham, driving the Omoham'Eye northward. In the path of the fleeing citizens, whole villages are decimated... A whole country is at risk. Amid this chaos comes the conquering Ch'turc with a vast army, seizing the Omoham'Eye for slaves, setting new laws in place. The fate of the country hangs in the balance, until the emergence of a savior known simply as Jeru Stone Felder and his mate Eríl. But will Jeru save the world or destroy it?




Carcass of the Caterpillar
by
E. Layne Kelly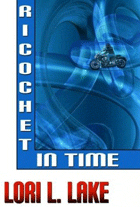 Ricochet in Time
by
Lori L. Lake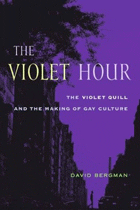 The Violet Hour
by
David Berman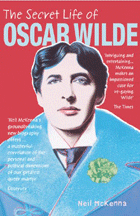 The Secret Life of Oscar Wilde
by
Neil McKenna